Computer Technologies
Our team's substantial experience ranges from semiconductor chip design and fabrication through user interfaces and mobile device mirroring to the internet of things.
Our team has extensive experience in mobile device technologies, including touch screen technologies. We also have an enviable track record in hearings and appeals at the EPO in this challenging area of technology.
Medtech
We represent a variety of clients from multinational medical device corporations to some of the largest UK healthcare organisations. We also regularly work with start-ups and SMEs in this technical field.
Our team's substantial experience covers all aspects of medical device technologies, including safety needles, catheters, stents and grafts, pacemakers, blood pressure monitors, embryo development, artificial joints, imaging and scanning technology, surgical instruments and diagnostic kits.
Telecom & Standards
From GSM through to LTE-Advanced and beyond, our team has substantial experience of proactive strategic patent prosecution to maximise value, whether it is standards essential patents or high value implementation patents.
Our team's skills include mapping of standards to patent claims to support licensing activities and developing patent strategies to support your business objectives.
Creative & Retail
We work with our clients to understand their business and their commercial strategy.
We recognise the importance of our clients' brands and our broad experience across all IP rights including trade marks, designs and copyright enables us to provide pragmatic advice on protection and enforcement strategies.
We relish taking a more nuanced and modern approach to IP in this sector and have particular expertise in luxury goods and consumer brands.
Cleantech & Energy
Our extensive experience of different technologies enables us to offer unparalleled service and advice in this rapidly developing area. Whether it is emissions reduction technology or carbon-neutral energy generation our team can assist in ensuring your innovations are comprehensively protected to align with your business model and maximise investment opportunities.
We represent one of the world's leading multi-national service companies in the oil and gas exploration and production sector. Our team has substantial experience of offshore and subsea technologies, including subsea production, processing and intervention technologies. We regularly attend the EPO for hearings to ensure our client's rights are fully protected.
Chemistry
Across almost every industrial field, chemistry is the foundation of multiple technologies.
From agrochemicals and animal health products, rubber processing and elastomer compositions, solid weighting agents and resins to nanocarbon composites and electrolysis, our team has a broad range of experience to ensure your IP is fully protected.
Extensive experience of EPO opposition and appeals means that our team can work closely with your staff to ensure your IP continues to compliment and support your business strategy and objectives.
Photonics
From lasers and optoelectronics to fibre optics and stereoscopic displays our team are specialists with knowledge that spans a comprehensive variety of technologies.
Hands-on experience with academic research helps us keep up to speed with developments in this fast growing sector, enabling our team to maximise the value of your innovations and protecting your IP.
Engineering
Our team has substantial expertise across a broad range of engineering sectors from mechanical to electrical engineering, including motion controllers, marine engineering, expandable structures and automotive technologies.
For a sector where novel inventions often arise from incremental modifications to established products, our experience will maximise your opportunities to secure the IP protection you need.
Food Technology
We have worked with clients across all areas of food and drinks, including food handling and processing equipment, product sorting and grading technologies, beverage packing technologies, bottling lines and brand protection.
Whether you are a start-up business that needs advice on trade marks and patents or a well established company looking to proactively defend your brands, we'll make sure your IP rights and strategies converge to complement your business plans.
Recent experience of working with International companies includes:
Advising a Chinese bike sharing company on developing a trade mark strategy in the UK prior to launch in the UK and on enforcement of their brand against competitors. This included advising on the filing of additional marks and the filing of cancellation actions on third party trade mark registrations to maximise the value of their brand and prevent brand erosion.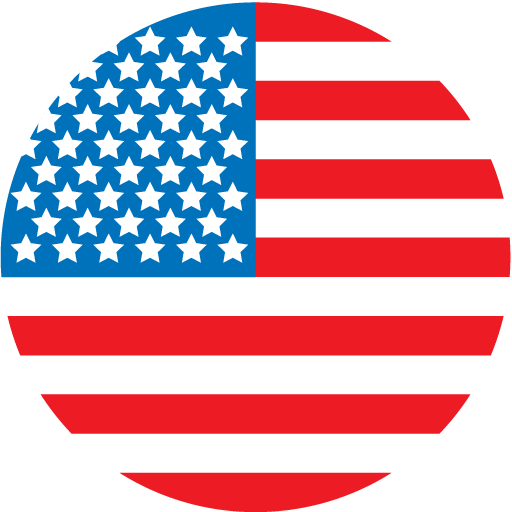 Advising a US multinational company on their European patent strategy and assisting them to develop a substantial European patent portfolio that adds value to their business in a cost efficient manner. This has included assisting them with invention harvesting for their European subsidiaries, preparation and filing of European and UK patent applications and successfully representing them at EPO examination, opposition and appeal hearings. We have also advised them on US/European cross-jurisdictional patent litigation.
Advising a Hong Kong multinational company with manufacturing in China on their patent and trade mark strategies throughout Europe and elsewhere. We have assisted them to build a robust and valuable IP portfolio that delivers maximum value to their business and is aligned with their product development and business strategy. This includes filing and obtaining European patents and representing their interests at EPO patent oppositions and appeal proceedings, as well as trade mark oppositions and cancellations before the EU IPO.
Representing a German multinational company in patent filing and prosecution before the EPO and other countries worldwide. This includes representing their interests in EPO opposition and appeal hearings. We also advise them on multijurisdictional patent litigation strategies, including in Europe, India, China, Malaysia and Australia. In addition, we have acted for them as expert witnesses in patent litigation in a number of jurisdictions in Europe and Asia.